Some of my favorite books when I was a child were the "Little House on the Prairie" series. I was so happy when my daughter was old enough to pass them along to her. Our whole family also has enjoyed the same TV series, based on the books, from when my husband and I were children. Through the Schoolhouse Review Crew I was able to do a review on
Almanzo Wilder:Life Before Laura
which is a documentary made together with the Almanzo and Laura Ingalls Wilder Association in Burke, NY.
The same voice from the TV series Almanzo, Dean Butler, narrates this documentary that takes place on the Wilder Homestead which is located in northern New York State. The documentary shows the restored homestead and recreations that were shot on the location based on events that happened in the book "Farmer Boy" which is the second book in the Little House series of books.
Almanzo Wilder:Life Before Laura
would be a very nice educational tool to go along with a unit study about the Little House book series and it also shows what life growing up in the mid 1800's was like. The video takes you into where Almanzo grew up and shows you what life was like on a horse farm and about his family life on the farm before meeting Laura. It also shows you the big economic differences between the Wilder family and the Ingalls family.
The DVD,
Almanzo Wilder: Life Before Laura
, was very well made and is available at the Legacy Documentaries website for $21.95 plus shipping. It would be appropriate for all ages to watch. My husband, daughter and I especially liked it but it didn't hold my son's interest for long despite the fact he loves the TV series. I would highly recommend it to others that love the series as much as my daughter and I do!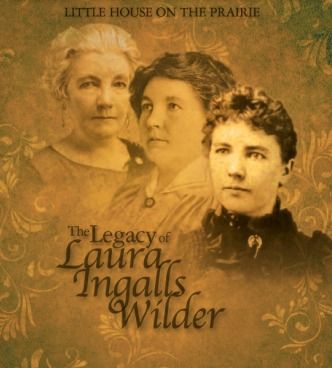 Some other members of the Review Crew were able to to watch The Legacy of Laura Ingalls Wilder so make sure to check out their reviews also!