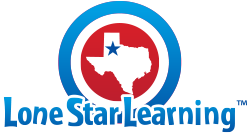 Lone Star Learning
has created such an amazing tool for teaching children to learn vocabulary words. We were given the opportunity to try out a science set and after seeing them I remember thinking
"Why didn't I think of that?"
The
Science Vocabulary Pictures set one
included 40 cards that were 5.5" x 8.5", fully colored and coated to make them very sturdy. The sets do not go by grade level which I think is very cool, as our home school really doesn't go by grade level either. Just ask either of my children what grade they are in and they look to me to give the questioning person an explanation. Instead, there are 4 separate sets plus a set that combines the first three sets and targets children at an early elementary level. This early elementary list has primary words from sets 1, 2, and 3 plus additional words. (82 words are in that set)
This is a great resource for children (or moms) that are visual learners. Each vocabulary word has a picture made out of it that helps the learner to remember what each word means. I especially like the reptile card. I would highly recommend these sets for children who have autism or any type of learning challenge. They are truly eye catching which is very helpful when trying to memorize a word. My daughter is 11 years old without learning challenges and my son is 13, but at a 6/7 year old level, and both children were able to learn so many new words!
The price for set one, which is what we were sent, is 29.99. As much as I love these cards this price might dissuade me into not buying many of the sets as that seems pretty high for them. If they were a bit less I could see us buying all of the science card sets.
Make sure and check out the other reviews by other members of the Schoolhouse Review Crew. Some members received vocabulary sets for Greek and Latin, Math, and Language Arts. All of these sets come with a sheet that describes different ways to use the cards, such as Word of the Day, writing poetry, and categorizing. There is also a card in each set that lists the actual definition for each word in the set of cards.

Disclaimer- I received a free copy of this product though the Schoolhouse Review Crew in exchange for my honest review. I was not required to write a positive review nor was I compensated in any other way. All Opinions I have expressed are my own or those of my family. I am disclosing this in accordance with the FTC Regulations.