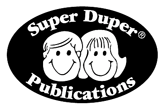 Hear Builder is a software program that helps children improve their auditory skills and their skills in following directions.
Students
Follow increasingly difficult directions
Demonstrate knowledge of 40 basic concepts in five areas:

Basic Directions
Sequential Directions
Quantitative & Spatial Directions
Temporal Directions
Conditional Directions
Educators
Individualize each student program
Set levels of difficulty for each activity
Identify and print learning objectives for all levels
Add background noise at any level
Monitor progress and track data for an unlimited number of students
Track all relevant data
customize and print reports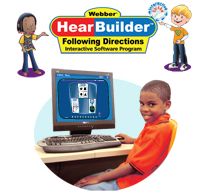 About a month ago we received Hear Builder in the mail to try out with our son. The program is typically for ages 4-9 and even though he is 12 I thought he could benefit from it due to his different learning challenges. We sat down ready to work, I put the CD in and NOTHING. I kept on typing in various names but it would not advance the program.
So we emailed the company in hopes of getting some advice on what we may be doing wrong with the program. They responded back quickly and gave us a list of things to trouble shoot and I let my more techie than me :) hubby do what they suggested. It didn't work. So we emailed again and they gave us a few more ideas. It didn't work. So I emailed them again but this time I received no reply. Meanwhile, I started to panic a bit as I was supposed to be using the CD with my son. As a last straw I had my husband try it out on his laptop. It took some adjusting of cookies but he was able to get it to work! I was happy...and relieved.
Our son normally does really well on the computer so he was definitely a willing participant! Did he like it?? YES! He loved it so much we had to make him stop. (he didn't want to quit!)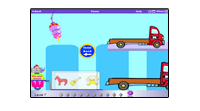 The program starts off in a toy factory...what could be more fun?? Follow directions well and you too can make toys and have a toy factory of your own. There are different rooms in the toy factory.
There is a tool room where you follow-
There is a toy machine that you follow-
sequential directions
quantitative and spacial directions
temporal directions
conditional directions
You click on certain items to earn things like a lab coat, screwdriver, measuring tape, saw, etc. Each set of commands becomes more difficult as the child progresses. The program is colorful and entertaining! Sounds, actions and verbal praise are given at each step as a child issues a correct response.
I'm still not sure why the program will not work on our PC, but still I was very pleased with this product. I highly recommend it to my mom friends that have children with special needs as well as typically developing younger children.
HearBuilder Following Directions Home Edition
I received this product through The Old Schoolhouse Homeschool Crew in exchange for my honest opinion. I was not required to write a positive review. The opinions I have expressed are my own.
.