Through the Old Schoolhouse I was given the chance to try out two products produced by
Christianity Cove
-
100 Simple Service Projects
(19.95)
and
Fruits of the Spirit Activity Kit
.
(19.00)
The company is a supplier of Sunday School lessons, Bible games, crafts, and activities for Children's Church. Their goal is to provide activities to help students understand the Bible and apply it in a personal way and in an affordable way. Their website also contains a lot of free activities plus articles on a variety of subjects about growing up.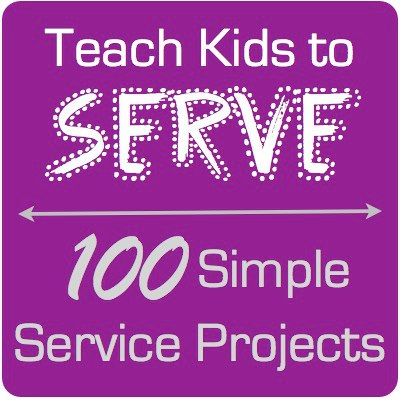 This was an e-book full of creative ideas on how to serve others. There are five main categories in the book-
Service to the Family
Service to those in the Neighborhood
Service to the Community
Service to Large Charities in America and Overseas
They begin with the easiest to do projects and continue to the more involved. It is intended for pre-K to 6th grade but honestly most of these could be done by older children as well. (and adults!) Our family has always tried to do many of these things already such as taking meals to our elderly neighbor and to people having a crisis in their home. Z~girl achieved her bronze level in Girl Scouts by volunteering at a local animal shelter the previous school year. This year she volunteers at a local state park.
This e-book gave me a lot of great ideas that I hope to share with one of my homeschool groups. So many of the ideas listed could be done as a group activity as well as an individual one. I can see it being of good use to a Sunday School class or a youth group! I think some of the best life lessons that can be learned are from serving others. Even the furry ones!
While I really enjoyed the e-book and it did have loads of great ideas, the only thing I wouldn't be crazy about is the price if I was actually buying it. I think that it is a little high priced for an e-book.

Teaching kids about love, joy, peace,
forbearance, kindness, goodness, faithfulness,
gentleness and self-control!
It uses object lessons, games, worksheets, crafts, gift ideas, songs, snack ideas, and a science experiment, to illustrate the fruits of the spirit. While I think that it is probably a little simple for most 11 and 12 year olds, the object lessons are perfectly suited for my A~man (13) as he is at a younger developmental level and learns fabulously with hands on learning like this.
I also think it would work really well for a Sunday School class as the lessons are already planned out for the teacher and require minimal items to do each activity. The simplicity of each lesson would go a long way in a child comprehending Galatians 5:19-26 in a way that kids learn best.
Still, I do think the price is high for an e-book.
Christianity Cove has many other products that the Schoolhouse Crew have been trying out so make sure and check out the other great reviews!