Reading for my son has always been a three steps forward, two steps back sort of thing. With his developmental delays that is just the way it is. He is almost 13 (*gasp* I can't believe it!) but reads at about a second grade level. Fortunately though, when asked what his favorite thing about "school" is he will say reading. Despite the challenges he still LOVES to read and be read to.
Most kids can use the program on their own after just a few lessons.
It's fun so children think they're playing a game and want to practice.
It was created by Dr. Marion Blank, Director of the Light on Learning Program at Columbia University and one of the world's top experts in reading.
It works with any other curriculum a child may be using.
It's the only program to offer customized online reading instruction for each child.
And, it's the only system that teaches all 6 skills needed for reading & writing success!

They base their program on a six patented skills program to achieve reading success: sequencing, motor skills, phonics, meaning, grammar and reading comprehension. The program is beneficial for preschool children all the way up to third grade, or kids with special needs that are on that level. Initially there is a test the child does to determine where the child will start in the program.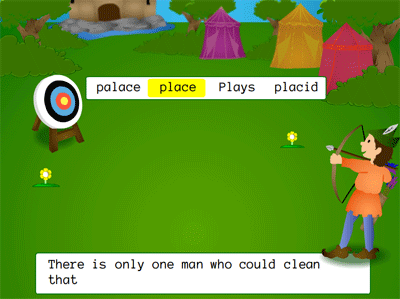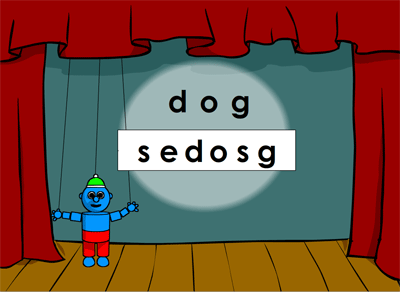 The learning is done through games and commands that provide instant feedback to the child.
A~man has thoroughly enjoyed the program! It seems like the program started at a much easier level than I would have thought he needed, but the review has been good for him. After going up a level I LOVE to see the look on his face when he realizes he is starting something new! We haven't completed all of the levels as there is no rush. It advances at his own pace. Sometimes he will do two sessions a day and other times just one. One thing I really like about this is that he is able to do it with no help from me. Most of A~man's schoolwork has to be done with me sitting directly beside him. With this program he is able to be very independent which I can tell he really likes!
Before I became a parent I worked with children with autism and I really wish this resource was available back then. It would be an excellent tool in teaching a young child with autism reading and writing skills.
You can try out the program for 30 days risk free. If it works for your family a monthly subscription is $19.99 a month or a yearly subscription is $199.99 for your first reader. An additional reader is $9.99 per month and 99.99 a year. You can also buy books in the
Reading Kingdom online store
.
I encourage you to click on the banner below to read other reviews on this product from the Schoolhouse Review Crew!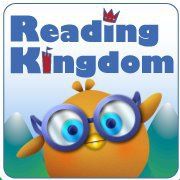 Disclaimer-I received a subscription to this program in exchange for my honest review of the product. The opinions I expressed are completely my own.