Although I have heard rumors of snow headed our way again it is very springlike where we live. I have checked this book out a couple of times but only today did I take the time to sit down and read it.
So many books...so little time!
Z~girl read it months ago the first time I checked it out but there it sat on my coffee table collecting dust. So...if you are wondering why I would choose to read and review a book that has snowflakes in it when the daffodils are gracing us with their beauty, now you know. Plus, it has a character in it that was homeschooled so now I can add it to Homeschoolliterature.com.
I will post part of the review in my blog but if the book sounds interesting please check the rest of it out directly on the website.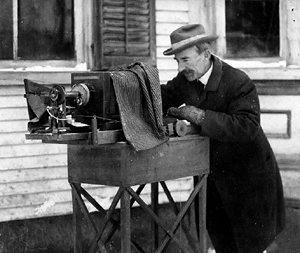 Wilson Bentley was born Febrary 9, 1865. From the time he was young, growing up on a farm in Jericho Vermont, Willie Bentley loved to explore nature and show others his discoveries. He lived in an area that was called the "snowbelt" where they averaged 120 inches of snow a year. He was schooled at home with his mother as his teacher until he was fourteen years old and spent much of this time exploring nature. He would look at things he found outside under a microscope but the one thing he could not look at up close was snowflakes. He was intrigued by all forms of moisture and liked to keep records of the weather he observed.
As he grew older he learned many facts about snowflakes but longed for a way to preserve the beauty and intricateness in what he saw so he could share it with others. When he was fifteen he began drawing the snow crystals and drew hundreds of them! He read about a camera that had a microscope on it and just knew that he could take photographs of snowflakes if he had one. His parents sacrificed all that they owned to buy the camera for Willie. The camera created images on glass negatives and magnified the ice crystal from sixty-four to 3,600 times the actual size.
Would you like to find out more about this book and what I thought about it? Click on the banner below!