Recently as a TOS Crew member I was given the opportunity to try out an online piano/music class.
KinderBach
is typically for children ages 3-7 but I decided to try it with my music loving 12 year old who has some learning challenges. He already takes drum lessons so he was familiar with some of the basics. KinderBach teaches beginning piano lessons and even some basics such as
note reading, rhythm, singing, and composition.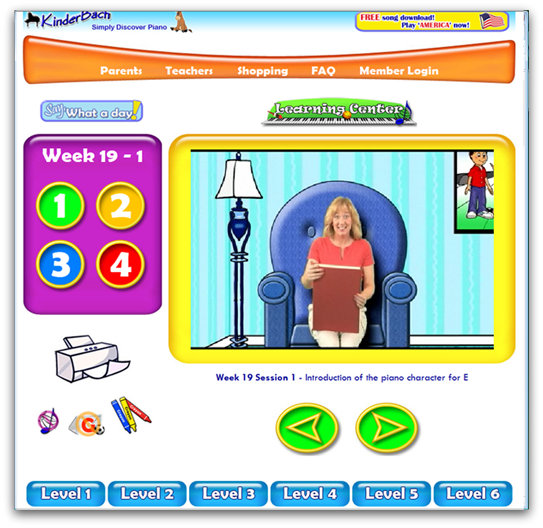 Music can help stimulate the body and mind and provides many benefits to children with developmental disabilities. When my son was a baby/toddler he slept a lot and the one thing that was sure to get him active was when I played a variety of music for him. He would just start
MOVING
!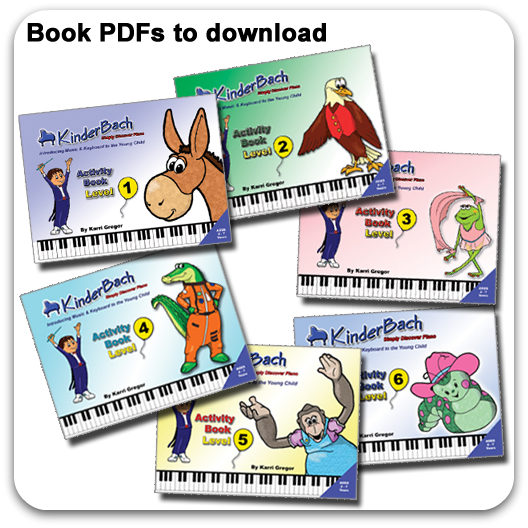 When I sat down with my son to try KinderBach out I initially thought he would think it was too silly/young. Surprisingly he was glued to the computer screen. A cool thing about that is, because of it's simplicity, he was able to do it completely on his own. (a lot of online programs require me to be at least sitting by him in case he needs help or needs to be redirected)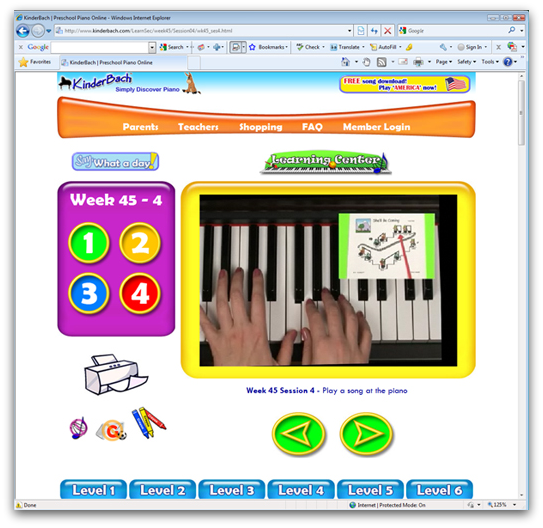 The online lessons start out at $7.99 for a one-year membership (you can buy a one-month membership as well), DVD with CD packages start at $40.45 plus shipping, CD packages are $23.95 plus shipping, and there are several low-priced (some even free!) games, crafts, and coloring books. KinderBach also has a
classroom program
that would be great for a preschool classroom!
I would definitely recommend this online program to introduce a preschool/kindergartner to the joys of music. I would also recommend it for a child older than that age that has developmental delays or challenges. Oh, and you can try it out for free for two weeks of online lessons by subscribing
here
.
If you do decide to place an order, use coupon code TOScrew2012 to receive 30% off of any order - homeschool, classroom, online or DVDs!
~Disclaimer: I received the chance to try out this product for free in exchange for my honest review. This is my own opinion and no other compensation was received.~
Click
here
if you would like to read other TOS reviews on this product!